Ministry of Rum Coasters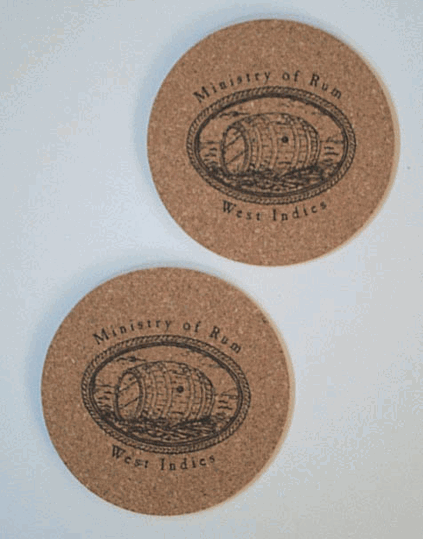 Keep your bar looking good

Coasters printed with the Ministry logo.
100% cork coasters are absorbent and durable.
4 Coasters shipped with each Ministry of Rum Glasses order

$4.50 per set of 4

Join the Ministry of Rum forums to receive specail discounts on all Ministry of Rum giftshop merchandise.
Last updated Nov 22, 2013
All shipping costs are for deliver in the US. For shipment outside the US, you will be sent an email to confirm the extra shipping charges.