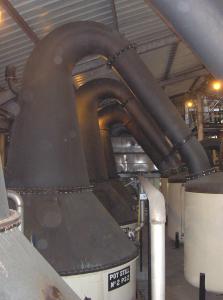 The five pot stills at Appleton are essentially identical and were installed about the same time in a very orderly fashion and are not a collection of stills accumulated through acquisitions.
Rum from these pot stills is aged and blended to make the various Appleton rums. Although the stills are very similar the rums produced in these stills varies according to production schedules.
Depending on availability, rums from these stills is sold to other blenders who market rum under other labels.