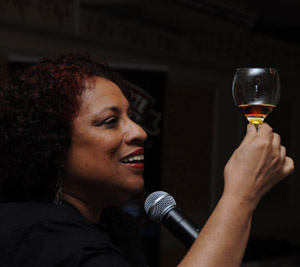 Joy Spence has the distinction of being the first woman to be appointed a master blender in the spirits industry. She has a Masters Degree in Analytical Chemistry and has worked for J. Wray & Nephew Limited for 25 years including 16 years studying under J. Wray & Nephew's previous Master Blender, Owen Tulloch.
Joy's description of rum-making sums it up perfectly:
"When the science and the art of creating rum come together you get an exceptional rum and it is sheer magic."
Joy has earned the respect and admiration of the industry she loves. Her easy going warm demeanor is just one of her many attributes that enrich everyone and everything she touches.